jimz
Shrimp~Junior Member





member is offline








Joined: Aug 2011
Gender: Male


Posts: 649
Karma: 20
Green Beans
« Thread Started on May 17, 2012, 4:13pm »

---

Yes I am eating string beans every day. Not for dinner every day but I have some for lunch every day since the first pickin. This is yesterdays pick.

We parboil for 3 minutes. The Misses put some in a small bowl with some salad dressing for my brown bag lunch. When they are fresh out the garden you do not get tired of them. Man they are so so good! The Misses just came in from picken. Guess what vegie we are having for din din -JimZ
Vindii
HoneyBee~Notsonew Member




member is offline








Joined: Aug 2011
Gender: Male


Posts: 411
Location: Milwaukee, WI
Karma: 16
Re: Green Beans
« Reply #1 on May 17, 2012, 5:49pm »

---

Were months away from that around here. The only thing at the local farmers market now is spinach.

---

4 Big Steel Kegs
Weber EP-310
Cajunate
Administrator







Faux Governor of Louisiana
member is offline





Screaming "Aiiieeeeee!" Means your enjoying life!!





Joined: Aug 2011
Gender: Male


Posts: 1,025
Location: Right out of New Orleans
Karma: 10
Re: Green Beans
« Reply #2 on May 19, 2012, 7:10am »

---

Jim, that looks and sounds like some good eating! I don't know why I didn't plant green beans this year.
Is it too late to plant for a late harvest?

---

Louisiana livin' is the envy of the world!

Good food is like good lovin'!!
rhodeje
HoneyBee~Notsonew Member




member is offline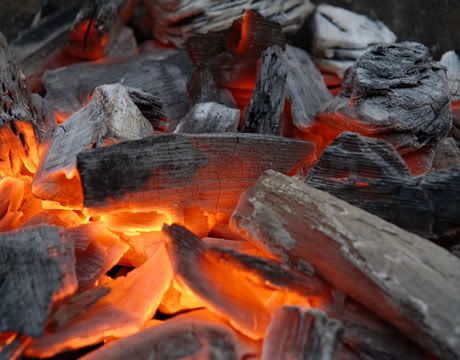 Joined: Sept 2011
Gender: Male


Posts: 324
Karma: 4
Re: Green Beans
« Reply #3 on May 19, 2012, 7:52am »

---

Well my beans were up---noticed the word were? A friggen mole decided it would make a path thru my beans. Wiped them all out now I have replanted. Put some pellets down for the little AW. Haven't seen any path since.
jimz
Shrimp~Junior Member





member is offline








Joined: Aug 2011
Gender: Male


Posts: 649
Karma: 20
Re: Green Beans
« Reply #4 on May 19, 2012, 8:03am »

---

Nate give it a shot, you never know. At worse it will put some nitrogen back in the ground. Jess, I hate when that happens. We had to replant the cukes because something happened to the first planting. We live next to the Mississippi River and get bunnies, possums, armadillows, and who knows what else -JimZ the Gourmet Green Bean