Topic Summary
Posted by Cajunate on Sept 8, 2011, 5:32am
Since I'm going to be quite busy tomorrow, I thought I'd start this thread today.
Hopefully we continue to have more of this beautiful weather we're having and maybe some outdoor cooking can be done this weekend to make up for the funky rain/storm stuff we had last weekend. It's supposed to nice up in Alabama and we'll be doing our cooking outdoors and doing a lil grilling. I can't wait to get some of the bacon wrapped stuffed dove breasts we're doing along with some good boudin and who knows what else.
Alright, so everyone have a great weekend and tell us about what y'all are cookin' and eatin'.
Posted by keymaster on Sept 11, 2011, 7:50am
Made the wife some BBQ'd chicken Friday night

Posted by keymaster on Sept 11, 2011, 7:51am
T-Bones from the butcher and twice baked Tators Saturday night

Posted by ronbeaux on Sept 13, 2011, 8:32pm
It was a fun day of cooking.

First I did the chuck roast stabbed with olives and braised in a mix of cream of mushroom soup and water(1 can of condensed cream of mushroom and enough water to make 4 cups total.



Fall apart in 3 hours holding 350 with a nice thick gravy keeping the lid on.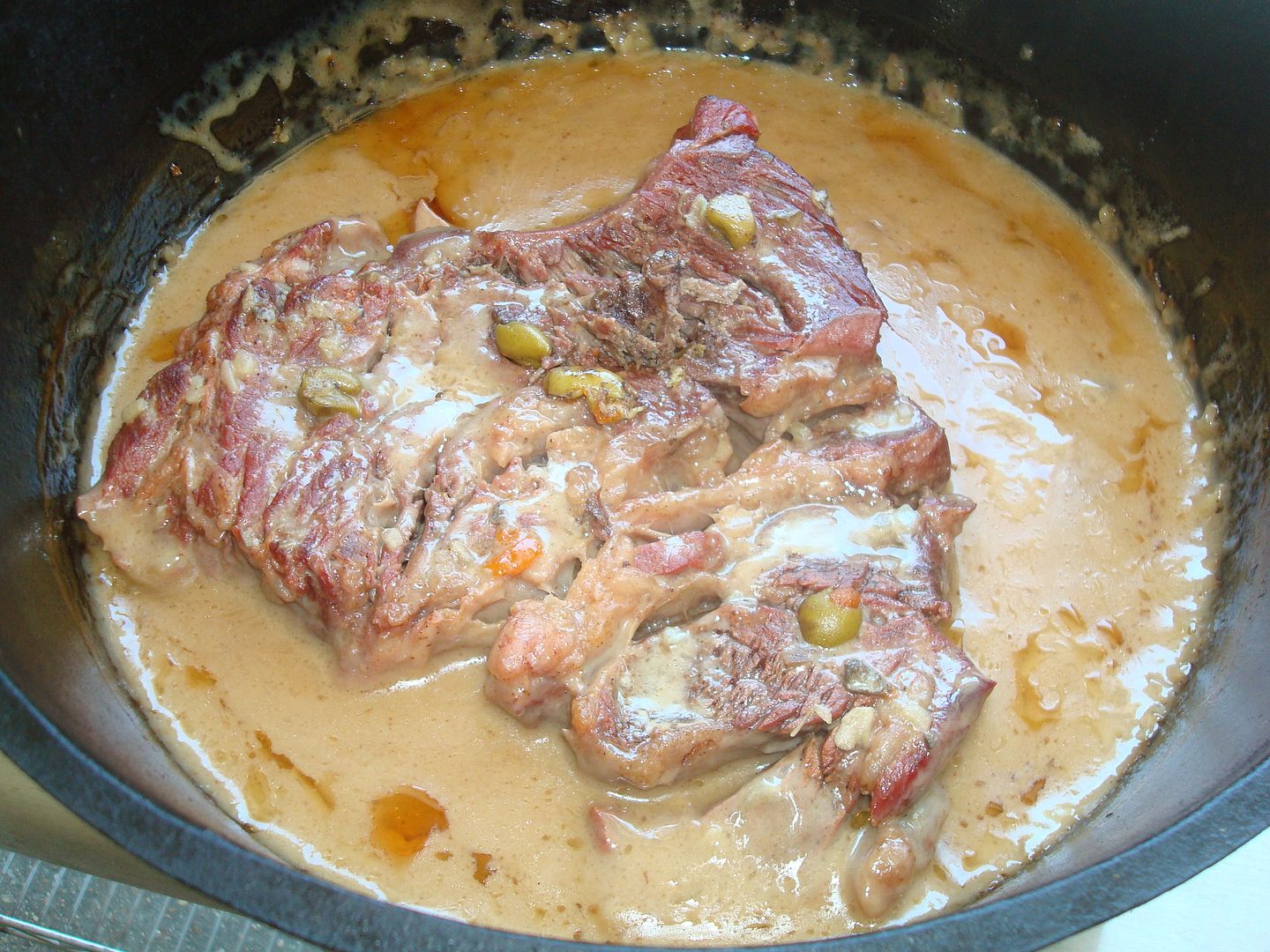 Since Bubba was busy I fired up the Trunk Monkey to make the Mac and Cheese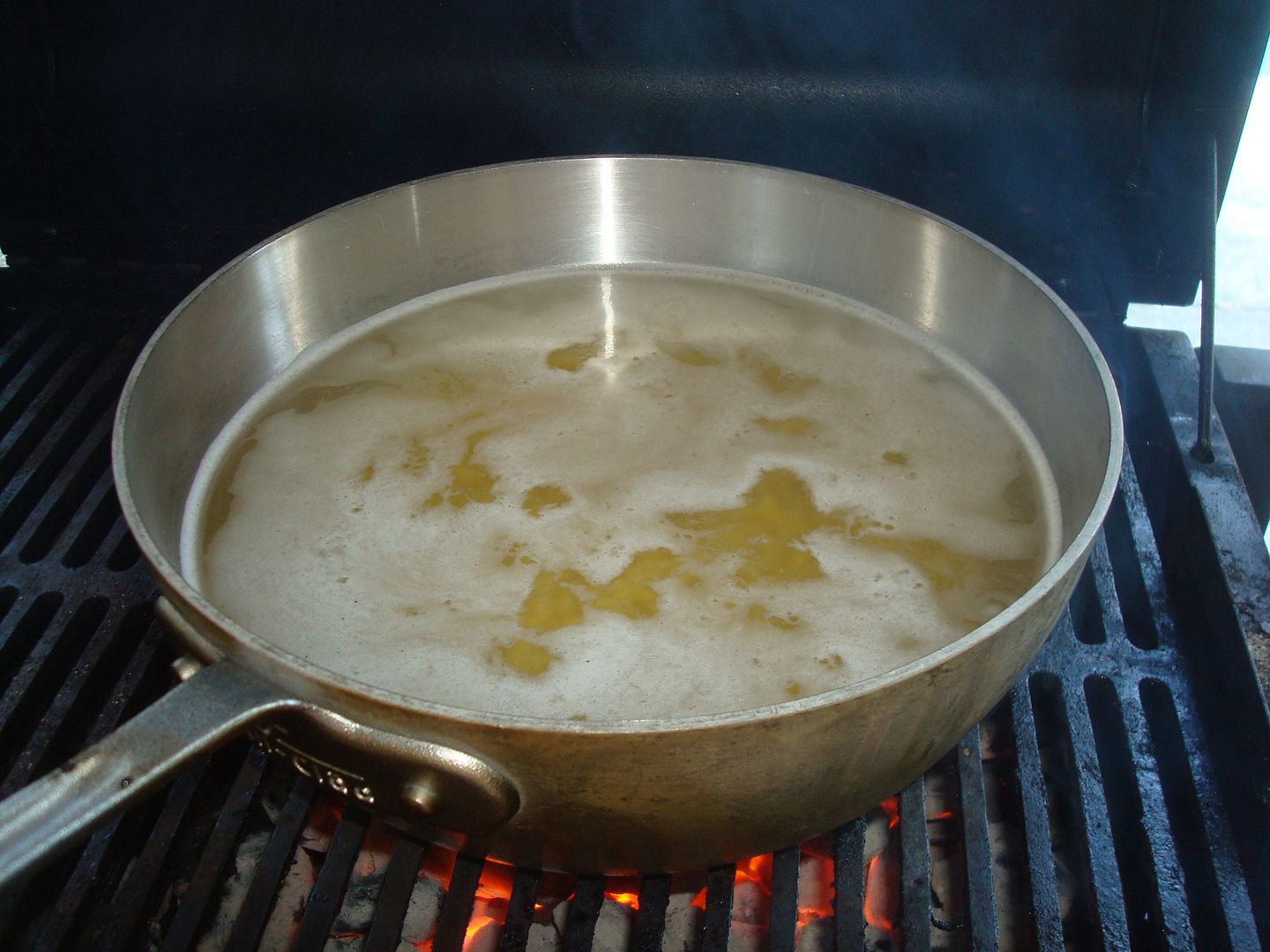 Kept the Mac and Cheese warm in the blue box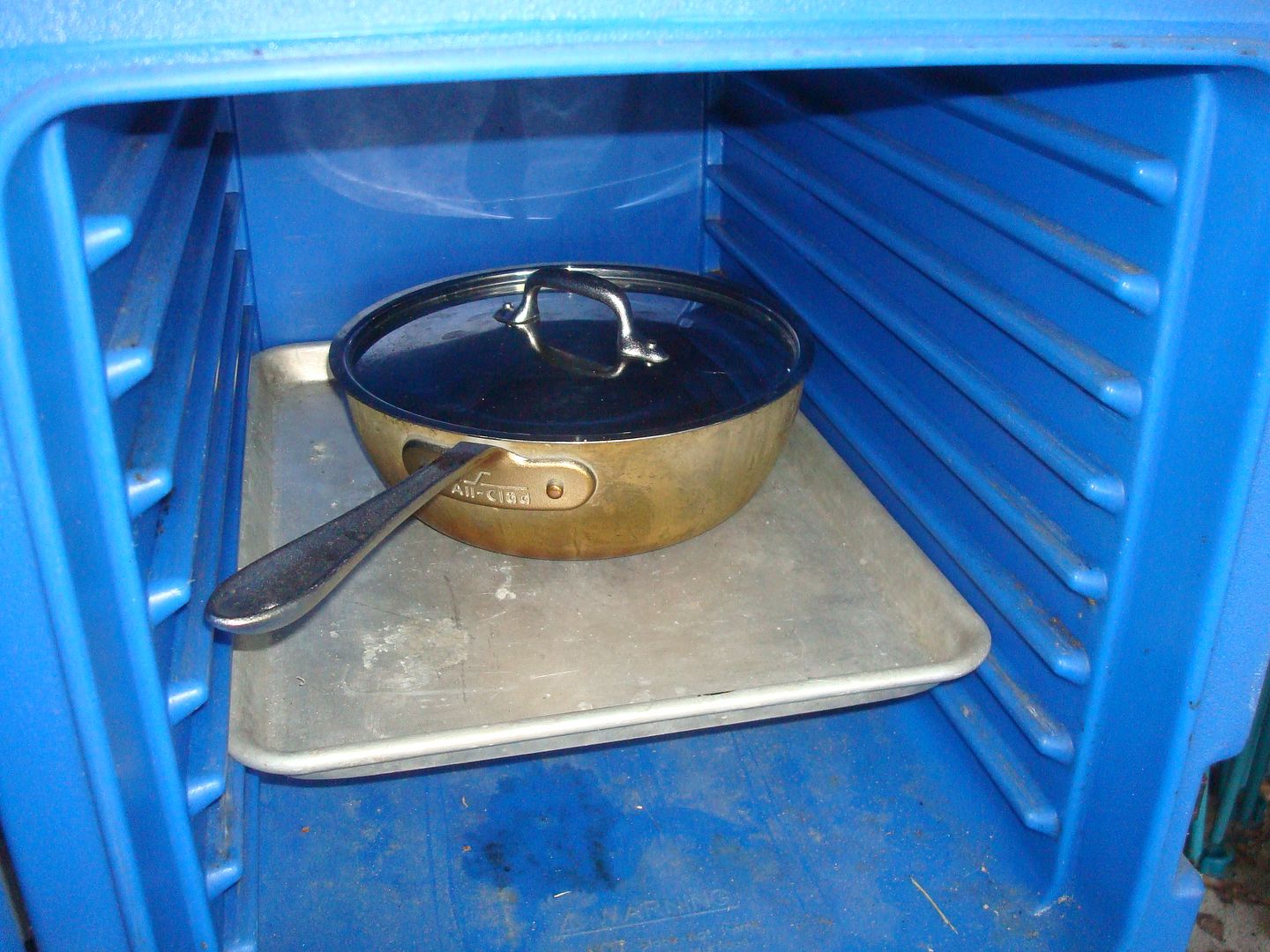 Once the chuck roast was tender I mixed it with the Mac and Cheese, gravy and all.



Then got me a big ceramic ramikin and lined it with pastry dough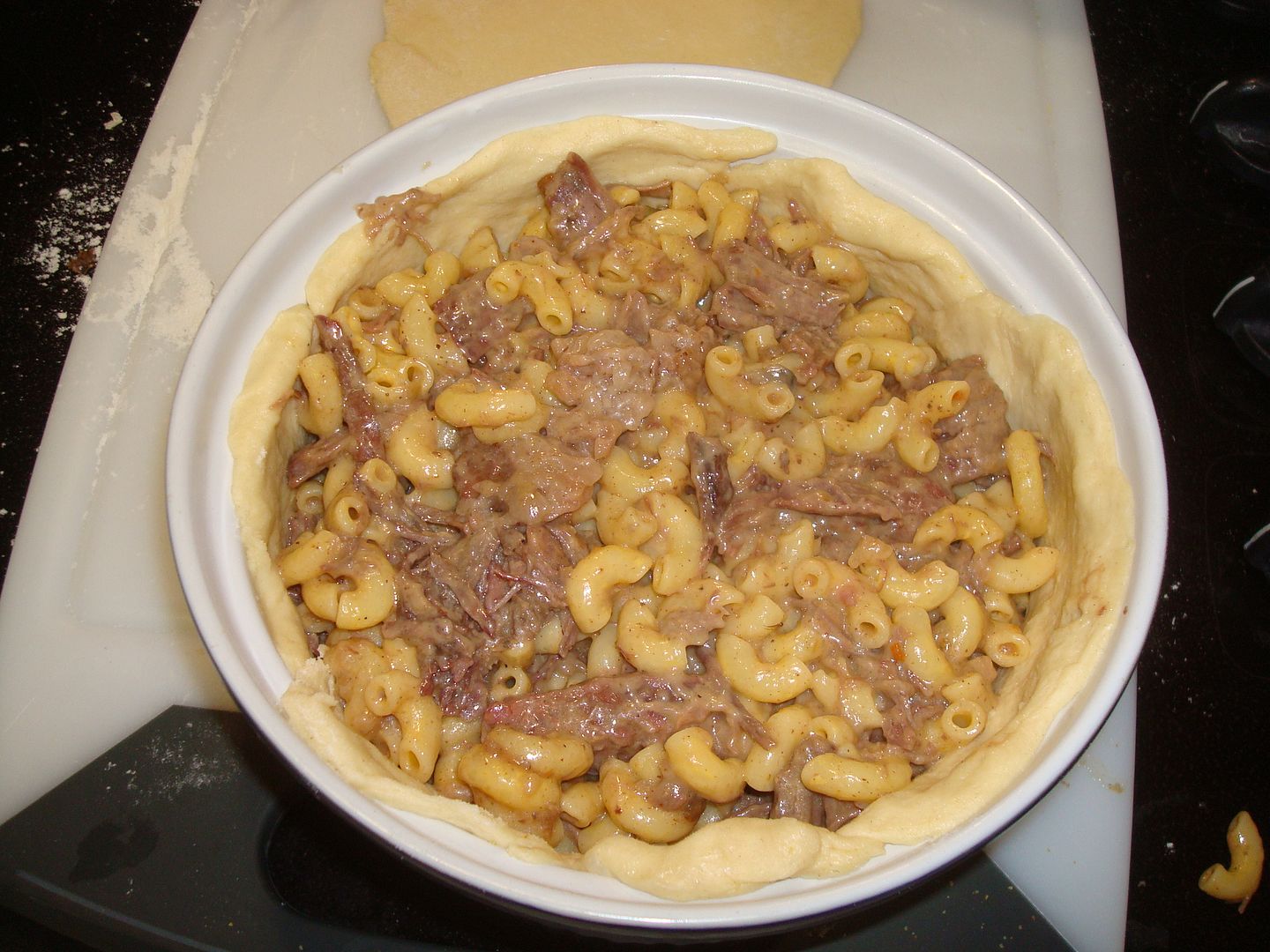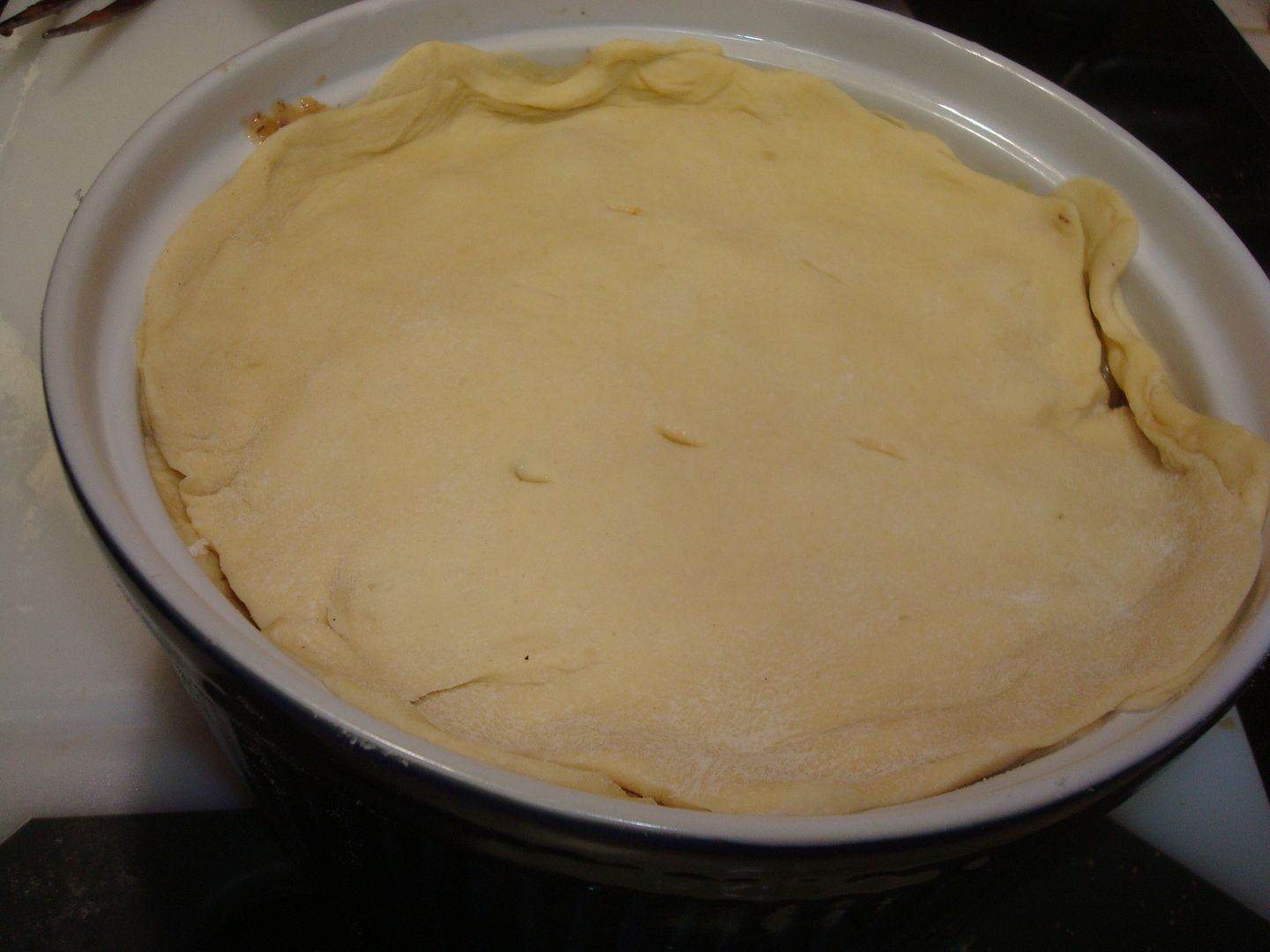 Gutted Bubba and switched to the baking mode



Baked at 350 for 1 hour until the dough was cooked. After 35 minutes I covered the top with foil to keep it from getting too brown



The finished result was way past slamming good!


Posted by keymaster on Sept 14, 2011, 6:13am
Uh-Oh, I see some competition on that plate, Looks good!!!
Posted by Cajunate on Sept 17, 2011, 7:03am
Ron, that looks like a rich and hearty dish for a cold rainy winter day. Nice!
Posted by Cajunate on Sept 17, 2011, 7:06am
Now squirt, that looks like a sarn good breakfast! Pointworthy in fact.
I still need to find me some of those Frog mats.