Cajunate
Administrator







Faux Governor of Louisiana
member is offline





Screaming "Aiiieeeeee!" Means your enjoying life!!





Joined: Aug 2011
Gender: Male


Posts: 1,022
Location: Right out of New Orleans
Karma: 10
Goodbye to Cole
« Thread Started on Apr 19, 2012, 10:25pm »

---

Well, I haven't been posting much of anything this week but, I need to say something about our Cole.
See for about the last month or more our dog(technically my son's dog)Cole, a big black lab had been having a problem walking due to hip dysplasia. At one point he was in a lot of pain which we were able to relieve with pain pills. I know that may sound selfish of us but, we were optimistic we could keep him with us longer. We tried injections, anti inflammatory meds and most recently steroids(again)which looked like they were working but, last week he began to decline from Saturday evening to Sunday afternoon. After the difficult decision to have him put out of his misery and not wanting to see him suffer, my son and I brought him to the emergency animal clinic and had him put to sleep.
We hated to do it but, it seemed he gave us a sign that it was time to let him go. All of us(the family)spent time with him and let him know how much we love him and didn't want to see him suffer anymore.
My son and I stayed with him through the sedative given prior to the euthanasia injection. I was able to get one last kiss from him as he lay on the clinic table and looked at me as if to say "thank you for trying". It was as if he didn't want to go but, his body just couldn't go on any longer.

Cole was an amazingly smart dog, friend and family member that we will never forget. He lived a short nine and a half years and as I write this I am getting choked up over missing him. I swear that I still every so often hear him barking his inside bark that he used to let us know when he was indoors and wanted something.
When he was outside and wanted to come in he had a bark that was a bit louder and when there was something he didn't like he had a very loud alarming bark.

He was a big boned dog that thought he was a puppy up until about the last month and a half ago. He loved playing with Pickles, our other dog a beagle. They would jump around like kids going to Disney World. Even Pickles layed next to Cole before we left as if to say "I'm going to miss you but, we will meet again" before we left.

Because Cole was such a big dog(he was 120 lbs about three weeks ago)burying him in the yard was practically out of the question. We had him cremated and I'll go tomorrow to pick him up and return him home to a place on the mantel above the fireplace.

It's amazing how much an animal can have such a huge impact on us humans. I wouldn't have it any other way though. No matter how close you are to any human friend or relative there is something that can cause us to get upset over and someone will get mad or upset. When it comes to an animal like Cole, no matter what you'd say or maybe if you forgot to feed him he would always be happy to see you and make your day brighter than the moment before you saw him and he see you.

Cole, we will always remember the wonderful companion you were and you will forever be missed. Thanks for the time we had with you!


This was our Cole and Pickles, our beagle.

---

Louisiana livin' is the envy of the world!

Good food is like good lovin'!!
keymaster
Guest

Re: Goodbye to Cole
« Reply #1 on Apr 20, 2012, 5:59am »

---

Sorry for your Families loss Nate, Cole is in a better Place...

Rainbow Bridge

Just this side of heaven is a place called Rainbow Bridge.
When an animal dies that has been especially close to someone here, that pet goes to Rainbow Bridge. There are meadows and hills for all of our special friends so they can run and play together. There is plenty of food, water and sunshine, and our friends are warm and comfortable.

All the animals who had been ill and old are restored to health and vigor. Those who were hurt or maimed are made whole and strong again, just as we remember them in our dreams of days and times gone by. The animals are happy and content, except for one small thing; they each miss someone very special to them, who had to be left behind.
They all run and play together, but the day comes when one suddenly stops and looks into the distance. His bright eyes are intent. His eager body quivers. Suddenly he begins to run from the group, flying over the green grass, his legs carrying him faster and faster.

You have been spotted, and when you and your special friend finally meet, you cling together in joyous reunion, never to be parted again. The happy kisses rain upon your face; your hands again caress the beloved head, and you look once more into the trusting eyes of your pet, so long gone from your life but never absent from your heart.

Then you cross Rainbow Bridge together....

rhodeje
HoneyBee~Notsonew Member




member is offline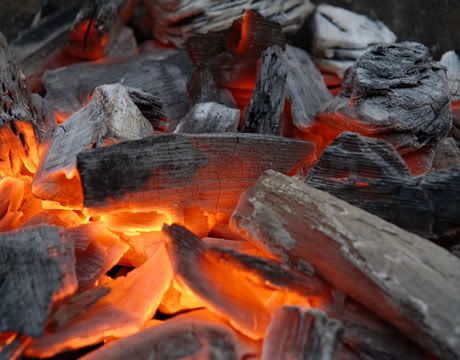 Joined: Sept 2011
Gender: Male


Posts: 324
Karma: 4
Re: Goodbye to Cole
« Reply #2 on Apr 20, 2012, 6:18am »

---

Nate
We are so sorry for your loss. That is one of the toughest things is to lose a buddy. They make theirselves so much of the family. Like I said on the other forum they are not dogs they are humans with hair. That other little guy is going to be lost for awhile. Bless his heart. We have lost a lot of buddies in our lives. It's hard. We swear we will never do it again and I know better. You'll never forget your buddy, but a replacement is out there waiting for you guys. Trust me Coles spirit will always be in the house. Again Nate so sorry for your loss.
Jess
jimz
Shrimp~Junior Member





member is offline








Joined: Aug 2011
Gender: Male


Posts: 647
Karma: 20
Re: Goodbye to Cole
« Reply #3 on Apr 20, 2012, 4:18pm »

---

Nate, I am sorry to hear your loss. The Misses and I never were able to have children but we always had dogs. I am not afraid to say this but I am tearing as I write this. When you get to the point of having to maintain them, the decision gets so hard. Cole is now up in Doggie Heaven with my Leo(a female). They are now running and playing together -JimZ and for them

Ps: Leo is my face book photo
jimz
Shrimp~Junior Member





member is offline








Joined: Aug 2011
Gender: Male


Posts: 647
Karma: 20
Re: Goodbye to Cole
« Reply #4 on Apr 20, 2012, 6:28pm »

---
Cajunate
Administrator







Faux Governor of Louisiana
member is offline





Screaming "Aiiieeeeee!" Means your enjoying life!!





Joined: Aug 2011
Gender: Male


Posts: 1,022
Location: Right out of New Orleans
Karma: 10
Re: Goodbye to Cole
« Reply #5 on Apr 21, 2012, 5:41am »

---

Thank you to all of you for your kind words. I picked up Cole's ashes yesterday and he's now here with us in a beautiful wooden box. Pressed for time here this morning but, I'll elaborate more later on why I think I'm taking it so hard.

---

Louisiana livin' is the envy of the world!

Good food is like good lovin'!!